Hi! I'm Todd
I'm an entrepreneur, family man and proud Chicagoan (by way of LA and St. Louis) who is passionate about the environment. For the past few years, I've been learning how to live more sustainably and I'm hoping The Unwaste Shop provides a space for people who are looking to do the same. The Unwaste Shop welcomes everyone, from zero wasters to those who are at the very beginning stages of their sustainable journey.
A few years ago, we started implementing small changes in our household to minimize our impact on the planet.
As parents to two young girls, my wife and I began to reassess our daily habits and how they affect the environment. Our daughters look to us for guidance and we realized our job is to provide them with healthy habits for both themselves and the planet. We began using natural bath and body products, transitioned to plastic-free alternatives for everyday items, and started cooking more plant-based. While this is my first foray into the zero waste industry, in my last life I founded and ran a company whose mission was to drive healthy, sustainable, earth-friendly snacking in the office.  When the pandemic hit and offices closed, I wanted to continue to run a business that had a positive impact on the planet. 
Enter: The Unwaste Shop!
Our family's personal journey toward sustainable living has taught us that it is equally challenging and rewarding, so we're here to make it as easy as possible for you! Every product in The Unwaste Shop has been tested and pre-approved by us. We understand how much work it takes to find eco-friendly products that have natural ingredients, sustainable packaging, and transparent business practices, so we've done all the research for you. We only offer our favorite products and love everything we sell in our store. Many of the brands we carry are a combination of local, small businesses, women-owned, or Certified B Corporations!
We hope you will join us in striving to live more sustainably. Please let us know if you have any questions along the way!
-Todd

How we started
Jess and Ben founded The Unwaste Shop in 2021 and opened it as a pop-up shop in West Town Chicago. A few years before, my wife and I had recently begun to embark on our zero waste journey and that path led me directly to Jess and Ben and The Unwaste Shop. During many visits to their store, I came to appreciate the brand they created and the thriving community they built. When I learned they were closing and moving back to New York, I knew someone needed to keep that vision alive. I look forward to continuing to grow The Unwaste Shop and promote sustainable living in Chicago and beyond.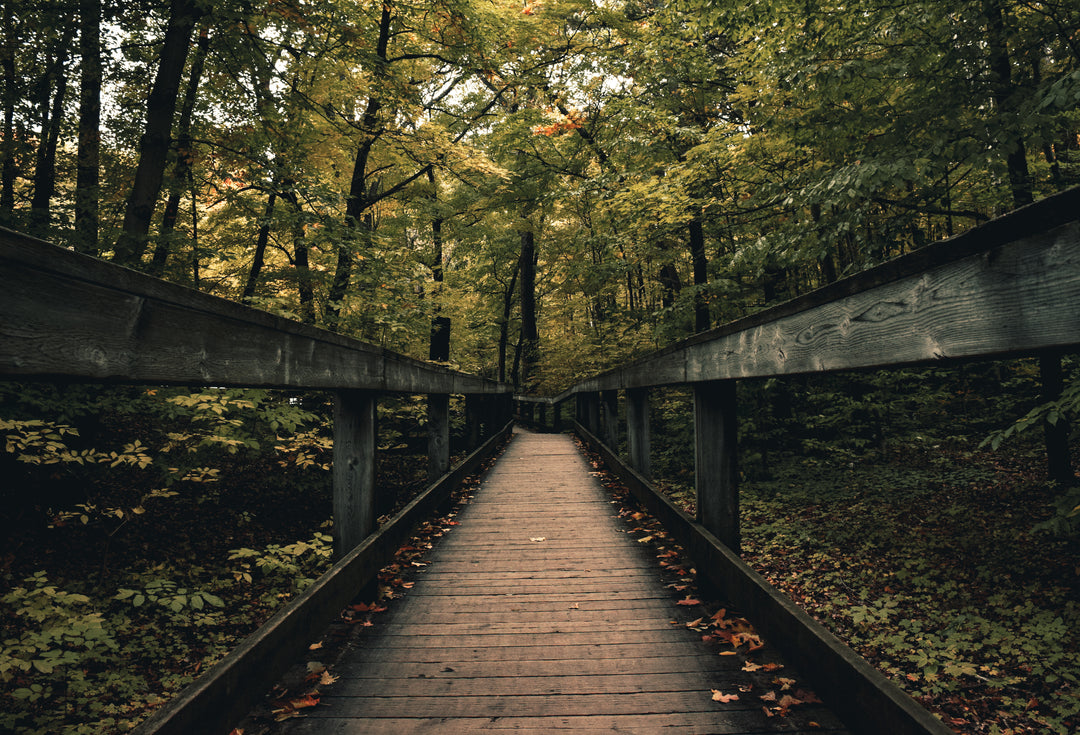 Our Mission
At The Unwaste Shop, we support a circular economy and promote reuse and recycling. By sending as little as possible to the landfill, we hope to lessen our (and your!) environmental impact and leave a healthy planet for future generations. Our goal is to provide sustainable alternatives to everyday items. We believe that by supporting brands that align with our values, we can help mitigate the climate crisis and create a healthier future for all. People over profit. Always.
Diverting Waste From Landfills
Almost all the items in our store are compostable or recyclable! Many of the products come package free, so nothing needs to get thrown away.
Transitioning Toward a Circular Economy
Our current linear economy of take-make-waste is not sustainable. Our refill station promotes the reuse of containers which eliminates the need for new packaging every time you make a purchase.
Encouraging Conscious Consumerism
We believe individual actions make a difference in combating the climate crisis. Every time you make a purchase, you're voting with your wallet.